Contractor Employee: Helix safety instructions
Jump to navigation
Jump to search
To complete the required safety instruction videos and tests, please go to 'The safety instructions contractors (https://zr.helixworks.eu)'
Start
You will see the following menu where you can choose a language that fits your needs.

Select Contractor in the next screen.

Logging in
Use the email address by which you are registered in the ZR Contractor Portal (a password is not needed) and press LOGIN. Do not use another e-mail address!
If you do not know your e-mail address, the contact person of your organisation can look this up for you.
Only when you can login with the e-mail address which is registered for you in the ZR Contractor Portal, the result of your Helix e-learnings are automatically stored in the ZR contractor portal.

If the email address you've entered is not known in the portal, the next screen appears with a warning.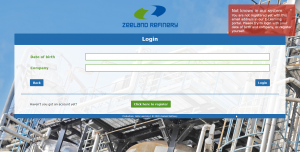 Please contact your contact person for more information
Following an instruction
Choose the instruction you want to follow, the circled ones are mandatory.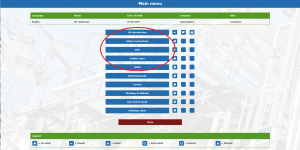 Click START INSTRUCTION to start the instruction

During the instruction you will see slides and hear spoken text.
After each slide you will get a short summary highlighting key points.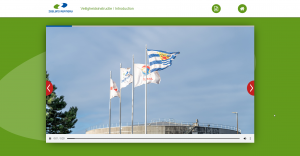 Doing the test
When you have finished the complete instruction you can return back to the menu and choose to start the test by clicking START THE TEST.


This page will tell you how many questions you will need to answer correct in order to pass the test.
Click the blue arrow button to start the actual test.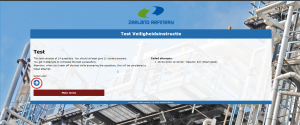 If the test has been completed successfully the results are automatically sent to the Contractor Portal. You can then continue with other instructions as required by the Contractor Portal. In your profile you will see which other instructions are required:

Note: In case a test is failed 3 times, it will be blocked. To unblock it, you have to contact the guards office of Zeeland Refinery.